Monthly Archives:
November 2009
Nov. 30 (Bloomberg) — Poland's economy grew more than economists expected last quarter after companies rebuilt inventories and exporters benefited from renewed demand from Germany, the country's main trading partner.
Gross domestic product in eastern Europe's biggest economy grew 1.7… Continue reading →
The Wall Street Journal
Football has gone all-in on online gambling. Global stars such as Cristiano Ronaldo and Ronaldinho now wear shirts with the names of betting companies across their chests in place of the traditional manufacturers that used to… Continue reading →

GOYANG, South Korea, Nov. 29 (Xinhua) — Dolega Marcin of Poland won three gold medals in the men's 105kg category at the world weightlifting championships here on Sunday.
The 27-year-old lifted 195kg in the snatch and 226kg in the clean… Continue reading →
Rafal Jackiewicz is now only one step away from fullfilling his dream of being the world champion after beating Delvin Rodriguez in a very entertaining affair. Polish welterweight convincingly beat his much taller and physically stronger opponent earning a well deserved… Continue reading →
GORZOW WIELKOPOLSKI, Poland, November 28. POLISH records kept on falling at the Polish Short Course Championships during the third day of competition.
Aleksandra Urbanczyk lowered her own national record in the women's 100 IM with a time of 59.29. She… Continue reading →
BBC News:
Polish President Lech Kaczynski has signed a law making chemical castration compulsory for adults who rape children or immediate family members.
The introduction of the law means that Poland is now the only country in Europe where certain… Continue reading →
WARSAW — Poland Friday said it had again failed to sell off two struggling shipyards, after receiving tenders for only a slice of what was on offer, three months after a deal with Qatari investors fell through.
The Polish treasury… Continue reading →
WARSAW, Nov. 26 (Xinhua) — Afghanistan and NATO operations in that country were the topic of a phone conversation held Thursday between Polish Foreign Minister Radoslaw Sikorski and U.S. Secretary of State Hillary Clinton, the Foreign Ministry said in a… Continue reading →
Twenty years after Eastern Europe toppled statues of Lenin, the Polish Government is about to finish the job by making it all but impossible to wave the red flag — even in jest.
Up to two years in jail await… Continue reading →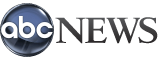 Oscar-winning director
Roman Polanski
will be released from prison and put under
house arrest,
pending his extradition to the United States.
Swiss authorities said today that
Polanski
, who has been in prison for two months, will be released to…
Continue reading